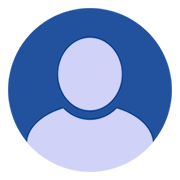 AS Chandhiok
Senior Advocate
A.S. Chandhiok is a distinguished Indian Senior Advocate practising in the Supreme Court and High Courts in India. He was president of Delhi High Court Bar Association for six terms, which is a record. A former Additional Solicitor General of India, Amarjit was also Principal Counsel to the European Union Commission from August 2013 to March 2016. He was the only Indian lawyer who held that position so far.
Amarjit is also President of Maadhyam, Council for Conflict Resolution, a professional organization aiming excellence in the development of law and conflict resolution. He is Vice – Chairman of Society of Insolvency Practitioners of India and Member, Advisory Committee of the Insolvency and Bankruptcy Board of India. Amarjit is also Chairman of the Working Group under the Insolvency and Bankruptcy Board of India.
Amarjit has been conferred many prestigious awards including "Outstanding Jurist – 2000" by J.N. Kaushal Jurisprudence Centre, New Delhi; Award for rendering meritorious legal services from Delhi Citizens' Forum for Civil Rights in 2002; the National Law Day Award-2006, from the Prime Minister of India, Dr. Manmohan Singh, for the contribution made in the practice of Civil Law; The "Leader in the Profession – Leader of the Bar Award-2007" from the Bar Council of Delhi, in March 2007 (first time the Bar Council, a statutory body under the Advocates Act, has conferred this award) and "Sikh of the Year 2010" by Sikh Forum International, London, UK.
He has also been awarded two doctorates (honoris causa).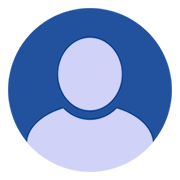 Geeta Luthra
Senior Advocate
Ms. Geeta Luthra is a designated Senior Advocate, in the Supreme Court of India. She has an LL.M(Masters in Law) and M. Phil. in International Relations from the University of Cambridge, UK. She has been practicing law since 1980, in the Supreme Court of India and various High Courts of India. She is the Vice President of the Indian Council of ArbitrationFICCI, member ICC India chapter Core committee, member LawAsia and International Academy of Family Lawyers. Has served as a sole arbitrator in many cases of domestic and international arbitration. Being a Senior Advocate, she has argued/represented various Public Sector Units and Private Companies in arbitral disputes. She has appeared as a counsel in several landmark cases, and has expertise in myriad facets of law, including Criminal Law, Constitutional Law, Arbitration Law, Human Rights, Economic offences under the Prevention of Money Laundering, insolvency bankruptcy, among a plethora of other cases.
She is a Special Counsel in several leading environmental matters in the Supreme Court for Delhi Government. Ms. Luthra was also a Special Counsel for the Delhi Government in Supreme Court of India in MC Mehta for Matters Pertaining to Water Pollution including installing Sewage Treatment Plants, Effluent Water Treatment Plants and Acquisition of Land for the said purpose.She has also been engaged as a Counsel in mining matters and infrastructure related issues at National Green Tribunal (NGT), Delhi.
Ms. Luthra has been engaged as an arguing Counsel in Leading Judgments with regard to rights of Husband and Wife in Hindu Laws, right of maintenance, application of various Acts that govern the rights in HUF (Hindu Undivided Family) like Hindu Succession Act, Indian Succession Act, Hindu Adoption and Maintenance Act. Ms. Luthra has also argued matters regarding rights of tribal women to property in view of Article 15 of the Constitution of India.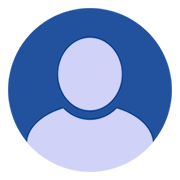 P Niroop Reddy
P Niroop Reddy, is an acclaimed lawyer practising at the Supreme Court of India for the past 30 years and holds 31 landmark reported judgements to his credit. Mr Reddy, exercises an excellent command over certain knowledge domains of Private International Law, Environmental Law, Infrastructural Law and Constitutional Law. He holds the distinction of having served as the Senior Standing Counsel for the State of Goa for two years, from May 2013 to 2015.
Mr Reddy has also served as the Additional Advocate General for the State of Meghalaya for two years from 2016 to 2018. That apart, he played an activist role in the separate Statehood movement for Telangana through a non-party pressure group called National Federation for New States.
Mr Reddy, with his handy knowledge of the law and expertise in handling conflict situations will make a determining difference that ICMCR aims to create. His people- friendly approach, simplicity and search for out of the box solutions through an inter- disciplinary approach would help in the State-of Art Mediation Process which ICMCR is endeavouring to put in place.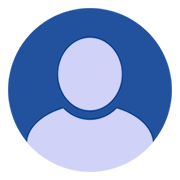 Rohit Pandey
Rohit Pandey is a practicing Advocate of Supreme Court Of India, and Counsel for Central Government & Government of Uttar Pradesh. He has also been former National Secretary at Samajwadi Adhivakta Sabha. He is an active social worker associated with a number of Associations. He has been an Executive Member of the Supreme Court Bar Association (SCBA) for the years 2006-7, 2007-8. Rohit Pandey then went on to become the Joint Treasurer of the SCBA for the years 2009-10 and 2018-19. In the year 2019-20 he was elected as the Joint Secretary of the SCBA.
His success at the SCBA elections was only possible through his unconditional service towards the bar and legal fraternity which is undoubted by fellow advocates.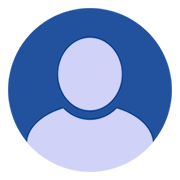 Dr. Ravindran
Mr K Ravindran, a masters degree holder in psychology, specialising in research methodologies and the psychology of behaviour modification, currently teaches at the School of Research Methodology, Tata Institute of Social Sciences (TISS). He has headed the centre for Research Methodology as the chair from 2006-2008, where he developed the teaching curriculum for the M. Phil program at the institute. He holds the distinction of designing and teaching more than a dozen courses on philosophy and psychology.
ICMCR looks to harness Mr K Ravindran's insights on human psychology to understand true conflict resolution from the perspective of stakeholders involved and use his techniques to solve the conflicts with thorough understanding of people and society.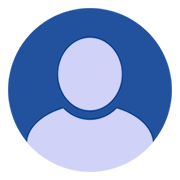 Dr. Rajinder Kumar Malik
Dr. Rajinder is currently on deputation as the Group General manager of RVNL, a Mini Ratna Company of the Ministry of Railway. He is also serving as the Chief Risk Officer, Legal Head and Inter-Ministerial coordinator of business development in port connectivity projects. His work experience is wide and rich with 36 years of experience, most of which was gained in the capacity of Security Head, Regulatory Head and Economic Ministry at different levels.
It is no wonder that sir is the recipient of numerous accolades including the President's Police Medal, The Security Shield, The Indian Police Medal, the DG Insignia among others. Dr. Rajinder is now dedicating his experience to the organisation's cause of making an impact in the community using conflict resolution and mediation practices.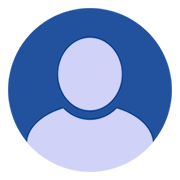 Dr. Subhash Chandhra Singh
Professor (Dr.) Subhash Chandra Singh, currently serving as an adjunct professor at the National Law University and Judicial Academy, Assam, holds dual doctorates in law and psychology. He also has a masters in law and psychology, reflecting his specialisations and interest in areas of Gender and Child Rights, Family Law, Constitutional and criminal law. With his vast experience as an administrator, Dr Singh serves as a member of the selection committees of several provincial public service commissions and universities from across the country.
It is no wonder that Dr Singh will contribute immensely to the knowledge bank and discourse for ICMCR under his immense academic distinctions, awards and praise from the Hon'ble Supreme Courts itself.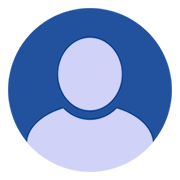 Dr. Vikas Singh
Dr Vikash Singh, a stalwart in the teaching fraternity, having served on numerous designations at multiple institutes since the year 2004, is currently advancing the legal acumen among young minds as the Principal at Hitkarini Law College, Jabalpur, MP for the past two years. Dr Singh pursued a PhD in law from the TM Bhagalpur University, Bhagalpur, and was awarded to him in the year 2009.
Dr Singh specialises in International and Criminal Law with a strong inclination towards human rights law and gender law. With his impeccable academic record and experience as a professor and an administrator, ICMCR hopes to forge a spirit of dedication and hard work which owes its inspiration to Dr Singh. His inclination towards Human Rights Law, coupled with his expertise, will be guiding the work at ICMCR.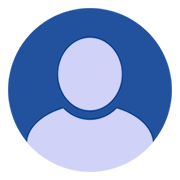 Seema Taneja
Seema Taneja is our Psychology expert who has an experience of over 3 decades of psychology practice, child psychology personnel at various government and public schools in Delhi, social work through her wide-wide network of social workers and through her ngo YETI-Youth Enhancement Through Inspiration, which deals with youth through various self help, skill development, career counselling and networking. Seema is not only our go to person for dealing with conflict resolution of family disputes, but also for children who live in hostile conditions. ICMCR aims to use her expertise in our conflict resolution action-research, our conflict resolution interventions, and mediation of disputes with extremely hostile parties.