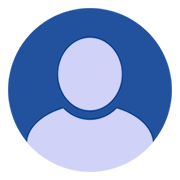 Justice Karpaga Vinayagam
In the year 1984, he set up his own office and has a lucrative practice in Criminal Side. In 1993, he was nominated as an Editor for the Law Journal "Current Criminal Reports".(C.C.R.), New Delhi. Justice M.Karpaga Vinayagam has got a love for Timal language. In order to ensure that the lawyers enjoy Tamil literature, he started "Lawyers Literacy Society".
During the year 1994, the International Institute of Tamil Studies, run by the Government of Tamil Nadu, invited M.Karpaga Vinayagam for presenting papers in the Seminar on the topic "Criminal Law in the Ancient Period". The Government has published the papers in the form of a book to enable the public to know about the comparative study of the criminal laws.
In 1996, he was elevated as a Judge of the High Court of Judicature at Madras and on 17.09.2006, Justice M.Karpaga Vinayagam was elevated as the Chief Justice of Jharkhand High Court, Ranchi where he retired. Even after the retirement Justice Karpaga Vinayagam is still very enthusiastic to resolve disputes.